Mayo 2013
2 publicaciones nuevas
May 6th, 2014. The One.
allons-y-amypond: Saddle up guys, the waiting continues. noooo! u.u
Abril 2013
13 publicaciones nuevas
phoebe-lilymay: I want The Elite NOW !!  I read the first seven chapters on Epic Reads and I just need the rest SO BAD. PRINCE MAXON. COME TO ME.
not-wonderland-just-hell: does anyone here like the selection? pls like or reblog if you do ♥
lead-me-to-idris: I just ship Maxon and America so hard okay?? Don't judge me.
the selection is sooo addicting, america is about...
Maxon/America
theperksofbeinganavidreader: I honestly just don't care how "in love" America and Aspen were before The Selection and I honestly don't care if America has been a little selfish during her stay in the palace. Aspen does not get to decide he is not good enough for America and then go "Oh, whoops. I was a dumbass. I still love you and shouldn't have left you." NOPE. I WILL FOREVER SHIP...
I need to read The Elite. I'm GOING INSANE.
"I hope you find someone you can't live without.I really do. And I hope you never..."
– America Singer, The Selection (Book 1 in Kiera Cass's The Selection series)
I'm in love with Maxon Schreave. Enough said.
After reading all those Spoiler about The Elite
justanother-sillyperson: When I started to read I was Then…. And Then… An finally, I ended like this:
takeapeektomysoul: READING THE FIRST SEVEN CHAPTERS OF THE ELITE (FOR FREE!) GIVE ME THE BOOK NOW D: 
takeapeektomysoul: MY FAMILY IS BEHIND ME AND I CAN'T FLAIL BECAUSE THEY MIGHT THINK I'M GOING MENTAL. BUT BUT BUT MAXON AND AMERICA ASPEN WHO? 
phoebe-lilymay: I want The Elite NOW !!  I read the first seven chapters on Epic Reads and I just need the rest SO BAD. PRINCE MAXON. COME TO ME.
Marzo 2013
8 publicaciones nuevas
michaelaslone: I had a dream that I was reading clockwork princess and is made no sense and will wasn't even in it. Worst nightmare I have ever had.
a-shadowhunters-horcrux: how many days until Clockwork Princess comes out.. i just need to arrange my funeral on time because im sure im gonna die from feels
bookmad: i do not accept lauren oliver's "explanation" for the horror that was requiem.
raiiindrops: WHAT WHY NO NOPE NOOOO WHY NO
Midnight Rendezvuous: Requiem Review *spoilers* →
midnightrendezvuous: I was so so so disappointed. There were a lot of parts that said to me "I can't think of a better way to portray this so…yep. That'll do. Close enough" For example, I liked the reunion of Lena and her mom when they were talking it out in the woods (made me tear up a bit), but when they met…?…
stateofgrace6: Reading the last book in a series can be so stressful and painful. I just get scared that it will ruin the whole series for me.
Febrero 2013
2 publicaciones nuevas
Enero 2013
1 publicación nueva
Diciembre 2012
2 publicaciones nuevas
8 etiquetas
Pasan lo días y aun no puedo...
Octubre 2012
8 publicaciones nuevas
When is the trailer for the TMI movie coming?
cassandraclare: (Really … much sooner than you'd think!) OMG tantas cosas el día de hoy!!
Strawberry Cacti.: La gente me pregunta porqué me... →
lovephiliac: La gente me pregunta porqué me gustan tanto los libros, que no pueden entender porqué siempre tengo la nariz metida en una historia diferente cada semana. Pues cada libro es único, ninguno es exactamente igual al otro. Un libro no te juzga, no te grita ni te maltrata. Si no entiendes algo lo… Me encanta lo que has puesto, es como si hubieses leído mi mente. Para mi leer es...
Me and books :D
vampwitch: Read More
Mayo 2012
16 publicaciones nuevas
Baek Ah Yeon seriously needs to debut under a good... →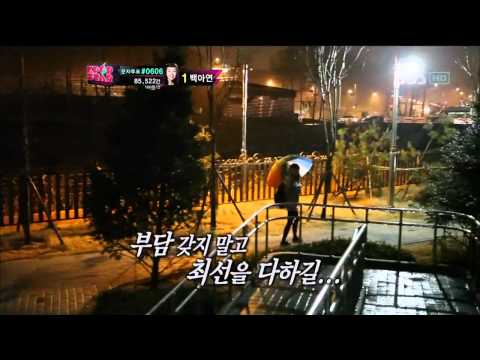 Follow @AhYeonFanbase If you love Kpop Star Baek...
Love Rain Episode 13
Ha Na: You said you didn't feel anything.
Suh Joon: How can I not have any feelings?
5 etiquetas
5 etiquetas
Strong Heart Kpop Star Special →
Full episode :)!!
4 etiquetas
Swollen eyes because of re-watching 120422 K-POP...